Description du produit
Product description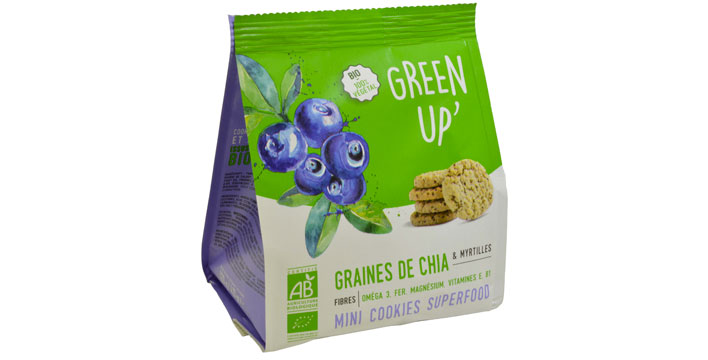 Chia seed, a little gift of History originally from Central America, was not only a basic food to the Aztecs but they also used it for its medicinal properties! Excellent all natural source of omega 3, this tiny seed also contains high content of proteins, fibres, vitamins, minerals and antioxidants.
Our Mini Cookies Chia Seeds & Blueberries draw their strength in that superfood. We have combined it with the fruity sweetness of blueberries. The little blue berries are also rich in antioxidants.
Fresh-pack of 20 organic blueberries cookies with chia seeds, blueberrie flavoured.  (Net weight : 120g).

Store in a cool dry place. Manufactured by Biscuiterie de l'Abbaye.
Data sheet
Poids net

120 g