Description du produit
Product description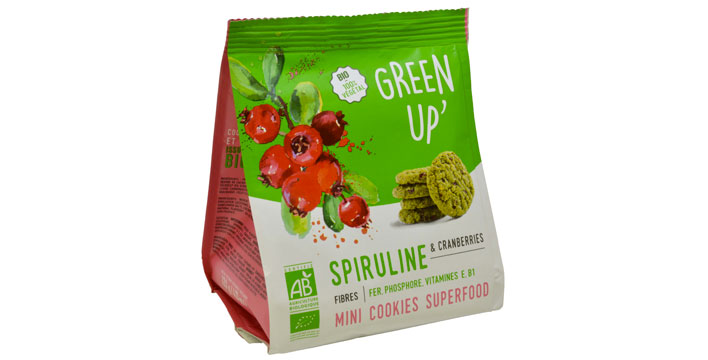 Spirulina is a healthy food that's good for us and good for the planet.  This micro-algae is full of nutrients: antioxidants, iron, E & B1 vitamins… Naturally rich in high-quality plant protein, spirulina provides an alternative to animal protein.
Our Mini Cookies Spirulina and Cranberries draw their strength in that superfood. We have combined it with the sweetness of the cranberries. The little red berries originally from North America are as well, known for their rich content of antioxidants. 
Fresh-pack of 20 Organic cranberries cookies with spirulina (Net weight : 120g).

Store in a cool dry place. Manufactured by Biscuiterie de l'Abbaye.
Data sheet
Poids net

120 g