Description du produit
Product description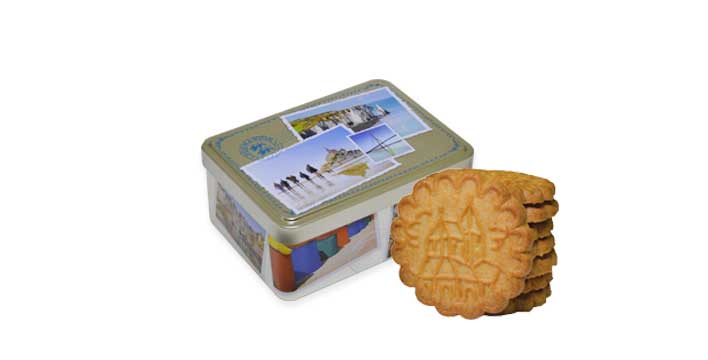 It's Georges Lautour, a baker in Lonlay l'Abbaye, who made the "Sablé de l'Abbaye" for the first time in 1941. Our traditional biscuits are made with Isigny P.D.O. butter.
Small metal box contains 4 fresh packs of 5 biscuits with Isigny PDO butter.
(Net weight : 125g) - Dimensions : Height 9 cm x Lenght 12,5 cm x Weigth 6 cm.
Store in a cool dry place. Manufactured by Biscuiterie de l'Abbaye.