Description du produit
Product description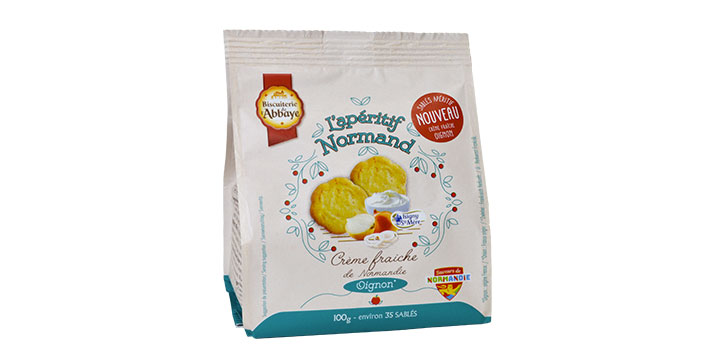 Inspired by expertise perfected over generations of baking pure butter biscuits, the well-known Normandy speciality, the Biscuiterie de l'Abbaye offers savoury pure butter aperitif biscuits.
Fresh-pack of 35  pure butter biscuits with fresh cream and onion (Net weight : 100g).
Store in a cool dry place. Manufactured by Biscuiterie de l'Abbaye.