Description du produit
Product description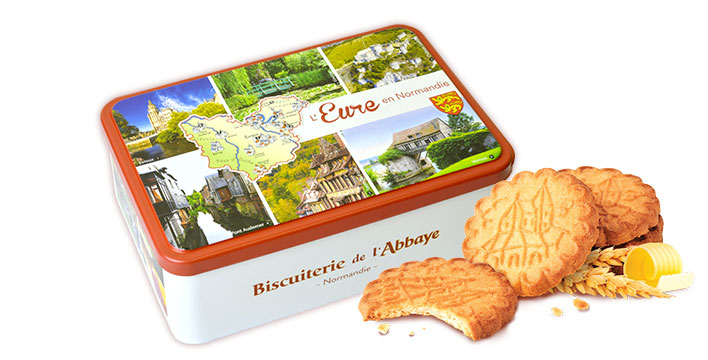 It's Georges Lautour, a baker in Lonlay l'Abbaye, who made the "Sablé de l'Abbaye" for the first time in 1941. Our traditional biscuits are made with Isigny P.D.O. butter.
Box contains 10 fresh packs of 5 biscuits with Isigny P.D.O butter.
(Net weight : 315g) - Dimensions : Height 7,2 cm x Lenght 19,7 cm x Weigth 13,1 cm.
Store in a cool dry place. Manufactured by Biscuiterie de l'Abbaye.