Description du produit
Product description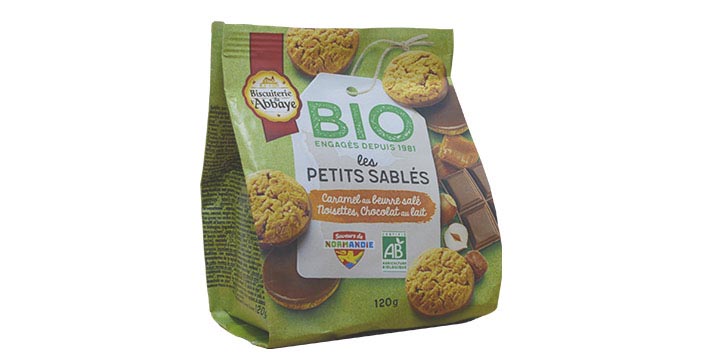 For more than a century, we have been making shortbread ans biscuits in our family cookie factory in Lonlay l'Abbaye. From the biginning of the 80's, in aiming to respect people, environment and quality, we became involved in making organic biscuits. Our biscuits are made in the heart of the Normandy countryside, with ingredients from the French terroir.
Fresh-pack of 15 pure butter biscuits  (Net weight : 120g).

Store in a cool dry place. Manufactured by Biscuiterie de l'Abbaye.